Classic cut and care to details to enhance every garment with.
Cozy, soft to the touch and quick-drying fabrics.
Made in every single phase in Italy.
Hand-finished and numbered.
Moyen Age
Ladies and castellans, jesters and players, poets and minstrels… Dressed up in gloudy and lively clothes while enjoying courtly life and medieval jousts.
Feudal lords, counts, bishops, cavaliers, paladins, kings and emperors. Charlemagne and his descendants. Men-at-arms with fancy and shining armours, flags in the wind and colorful standards.
Middle Ages is not that dark and cruel period we can think of. Quite the opposite, it's been an epoch rich of arts, culture and color. Of which France was one of the highest examples; a mesmerising land made of fascinating countrysides and villages, churches and castles.
A world which was reviving after the Western Roman empire collapse; and heading to a glorious future. A world that lives today in the miniatures and the decorations survived time, weather and French revolution damages.
We imagined to transfer these little, yet enormous art masterpieces on swim trunks for men. Et voilà:
New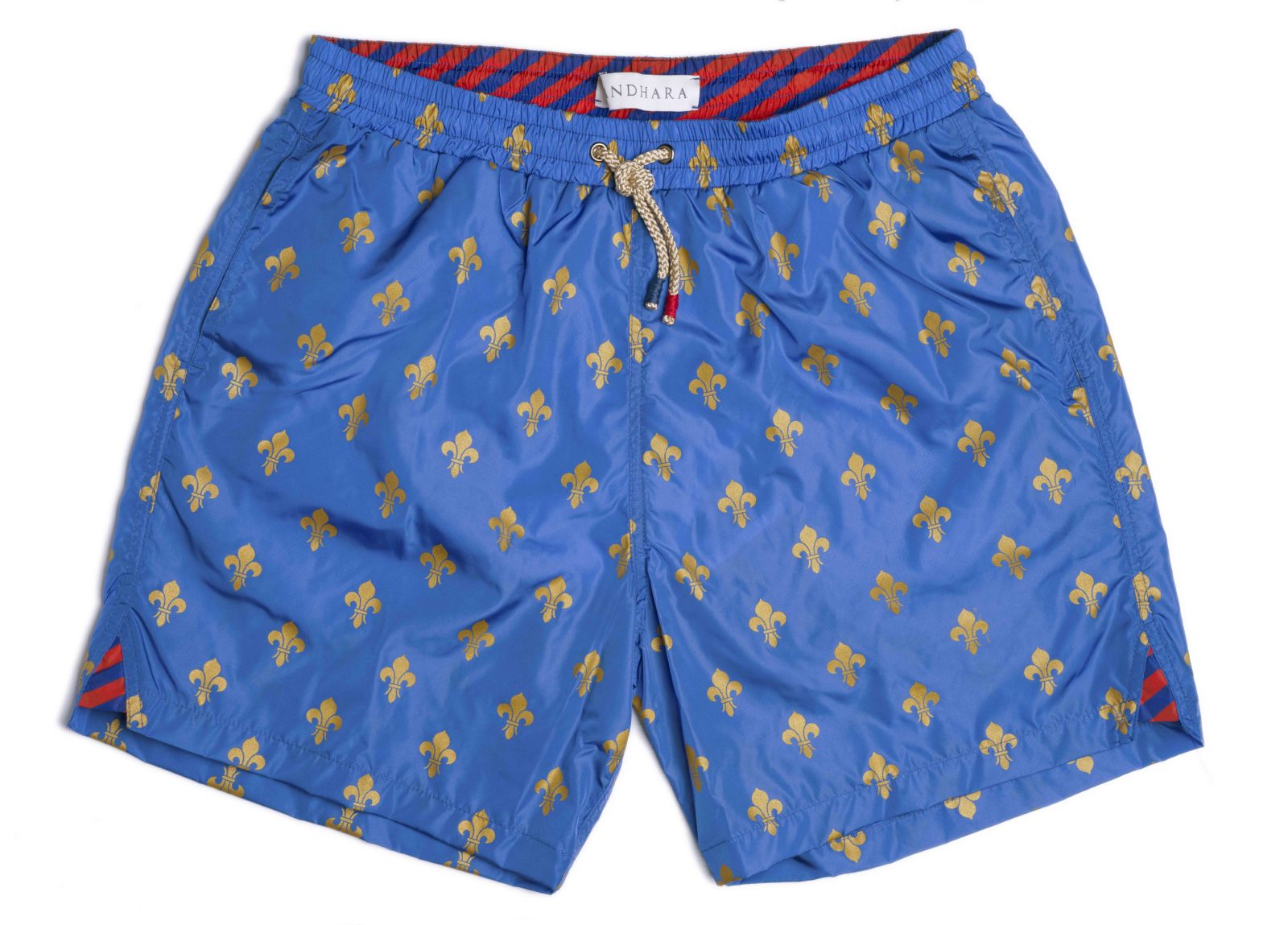 Fleur de Lis
New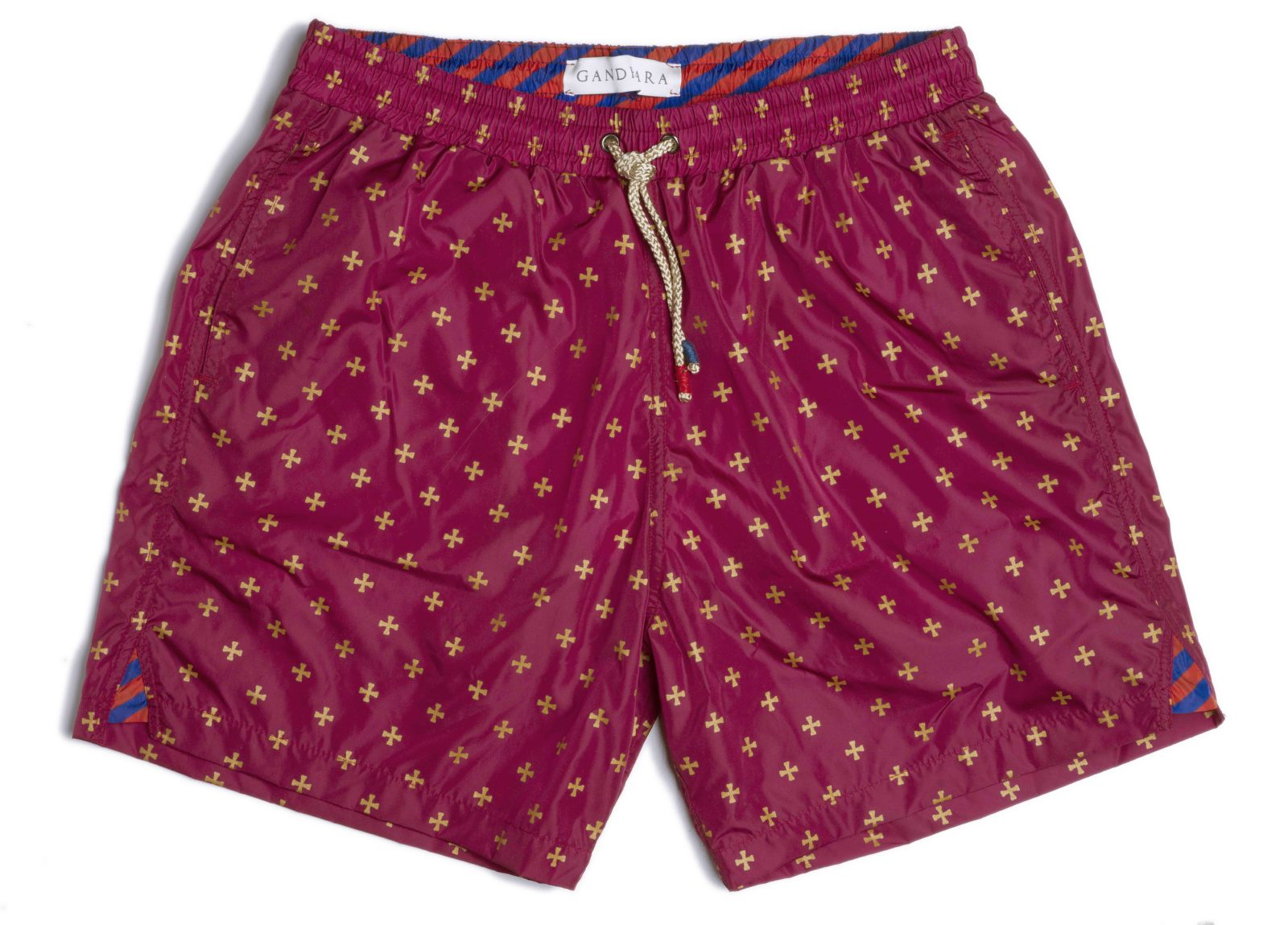 Petit Croix
New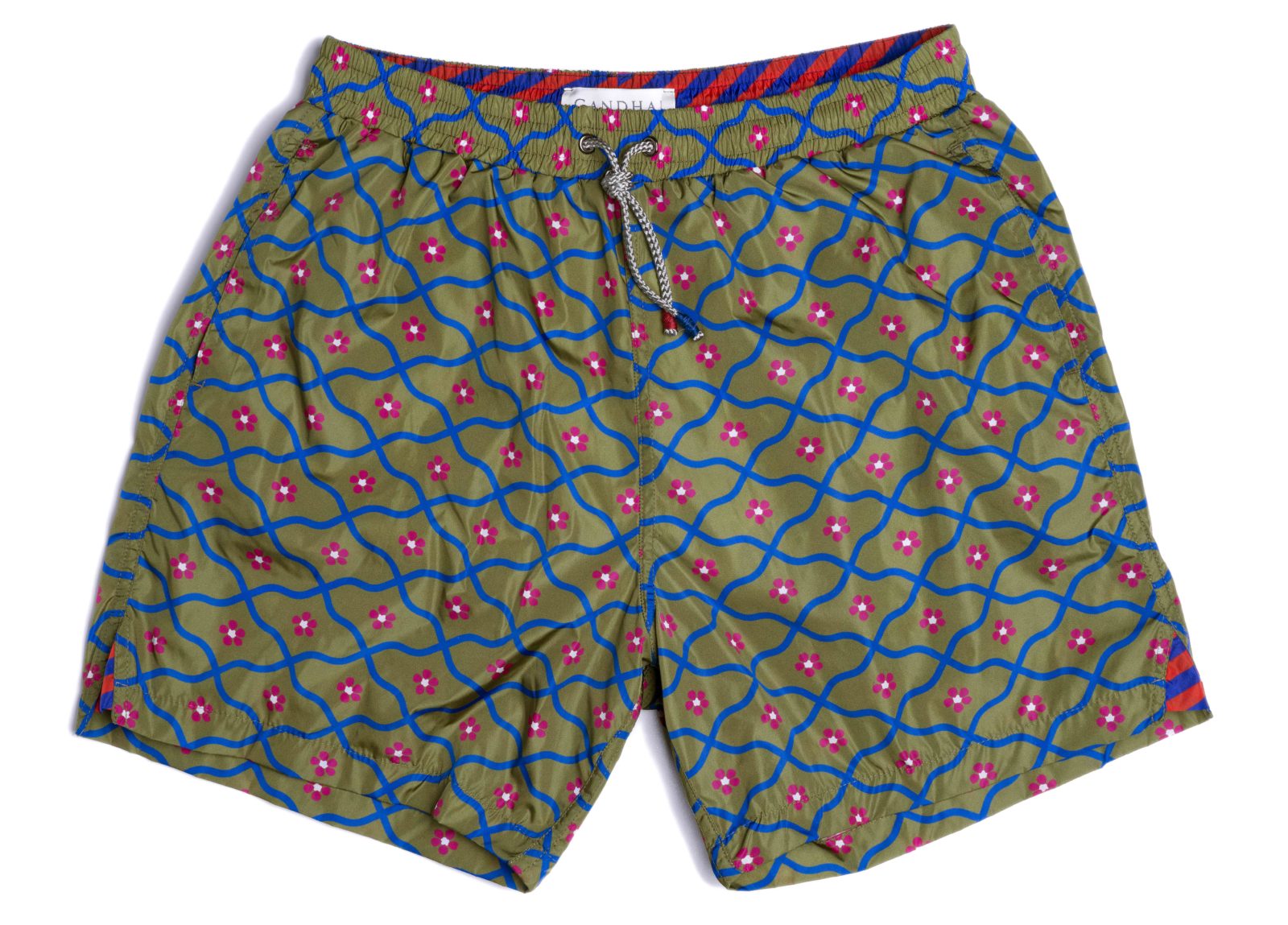 Valois Green
Siam
Golden pagodas standing out in the sky, Buddhas of every dimension staring at you, swarming streets of smells and colors, slim and tall palms decorating white beaches and turquoise waters, a lush and multi-colored nature, a rich and centuries-old culture which reflects in his people's attitude, in his variegated cuisine and in the splendour of his temples.
Siam. Ancient and unique land, remote and proud, spiritual and charming. The unique country in the South-Eastern Asia that has never been colonised.
From the decorations of some of his holiest temples, true art masterpieces crafted throughout centuries, we took inspiration to give birth to swim shorts capable to blow your mind and that you can't get enough of.